Updated 11/14/13: see the latest 2013 FUTA Credit Reduction states detail here.
The UI landscape is in a constant state of flux, and it can be tricky, particularly for multi-state employers, to stay on top of all of the most current details regarding UI cost projections in your operating states. However, do not despair!
ETS has compiled three updated UI reference tools that may be helpful to you in your calculations and planning for 2013:
1) FUTA tax rate projections in FUTA credit reduction states (get it

here

)
2) Federal interest surcharge detail by state (get it

here

)
3) List of 30 states with interest due this September on Federal UC loans (get it

here

)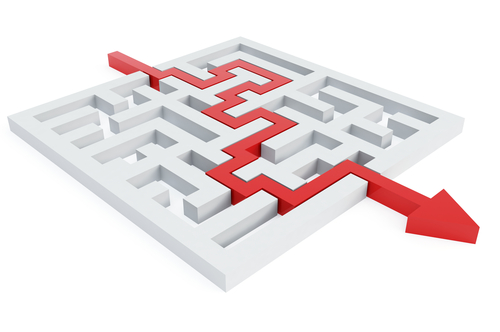 The first is a report (shown here) showing the current projected estimates for FUTA tax rates in states expected to have FUTA credit reductions *, tax years 2012-14.
* Expect to see the Effective FUTA Tax Rate decrease with many of these states over the next year or two as they repay the Federal loans and regain their full FUTA Credit.
The second is a report detailing the 2012 Federal interest surcharges. It highlights states that have mailed or will mail out separate billings for the surcharges, while states NOT highlighted have built their surcharges into the total SUI rates for 2012. While many of these surcharges have been enacted to cover the interest payment on Title XII loans (see below), as many as 28 states in 2012 have surcharges for costs other than debt financing.
Finally, we also have a list of the thirty states (as of July 30th, according to Dept. of Labor) that are faced with paying Title XII interest on their Federal UC fund loans, in order to avoid paying (the even greater) employer Federal UI Tax increases. Each state that took out a Title XII loan to cover gaps in their unemployment compensation fund is obligated to pay interest on it by September 30th of each year. The bulk of the borrowing states took out loans in 2009, so they face a higher reduction in FUTA credit offset than the smaller number of states who took out loans in 2010.
The total loan balance currently owed by the states for unemployment account loans is approaching $25 Billion dollars.
The interest amounts owed by the states are generally in the millions, even for those states which are no longer carrying a loan balance. While many states' loan balances have held steady since the end of July, some of them continue to skyrocket.
The risk to employers is that they will lose more and more of their offset credit (max. 5.4%) against the 6.0% FUTA tax if their state fails to make timely interest payments as required. The penalty for state non-payment eats away at the FUTA offset credit .3% on the first year and continues to reduce the offset credit by an additional .3% per year for each year the state is in interest payment arrears. In short, year one in the "penalty zone" will cost employers $21 per employee, year two = $42 per employee, year three = $63 per employee, and so on. See the report above for states expected to face a FUTA credit reduction in years 2012-2014. In an attempt to prevent or mitigate this, a number of states are currently looking to obtain bonds to pay back the Federal government at this time.
Employers should review the status of amounts due and scheduled payments in their state. The kicker is that even states which have repaid the outstanding principal on their loans may still have to pay outstanding interest by September 30th. For that reason, it is not unusual for a state to get their signals crossed and miss this payment, particularly during a time of year when many legislators and agency staff may be out of office, after the end of the legislative session.
With the myriad changes and ongoing increases to your UI tax, its important to note an eventual end in sight to the otherwise bleak outlook. According to the U.S. Government Accountability Office (GAO), the last major recession in the 1980's resulted in 23 insolvent state UI trust funds, with most of them taking about 4 years to recover, and 8 of them taking over 10 years to recover. Although it will take longer for the states to recover from this "Great Recession," many of them have improved and/or are taking steps down the path towards solvency. In any event, the end result after the recession of the 80's was full recovery for the UI trust funds, and there is no reason to expect dissimilar results this time around.
To seize on renewed energy from this emergent ray of light, download our free UI management tips for ideas as to how you can work towards lowering your UI costs.
Disclaimer: This article is general in nature and is not intended to replace the guidance of an employment tax expert and/or legal professional with regards to an appropriate course of action in your particular circumstances. Please consult with a professional for appropriate advice in your case. Pursuant to IRS "Circular 230" rules, any information included herewithin is not intended or written to be used for the purpose of avoiding penalties under the federal Internal Revenue Code.